Dear DTC Community,
Today, we're bursting with pride and excitement as we share a pivotal moment in the history of Digital Third Coast. We are thrilled to announce the promotion of our extraordinary Director of Business Development, Lyndsey Maddox, to the position of CEO. It's with great pleasure that my partner Taylor and I welcome Lyndsey to this new chapter in her journey with us.
Choosing our CEO wasn't a decision we took lightly. We embarked on a thorough due diligence process to ensure we had the perfect leader for Digital Third Coast. And boy, did we find her! Lyndsey's journey with us spans an impressive 11+ years, and throughout this time, she has demonstrated unwavering dedication and a profound impact on our agency's growth.
The Right Fit, The Right Leader
Lyndsey's promotion from Director of Business Development to CEO is a testament to her unparalleled leadership and positive influence on everyone around her. We knew she was the right fit for DTC, but we needed to be sure she could take on the CEO responsibilities with the same passion and drive. Let me tell you, she surpassed our expectations.
As a positive leader, Lyndsey's energy is infectious. She has an uncanny ability to get things done, motivating the team to achieve greatness day in and day out. Her strong work ethic and personable nature make her not just a boss, but a true team player – always willing to roll up her sleeves and tackle challenges alongside her colleagues.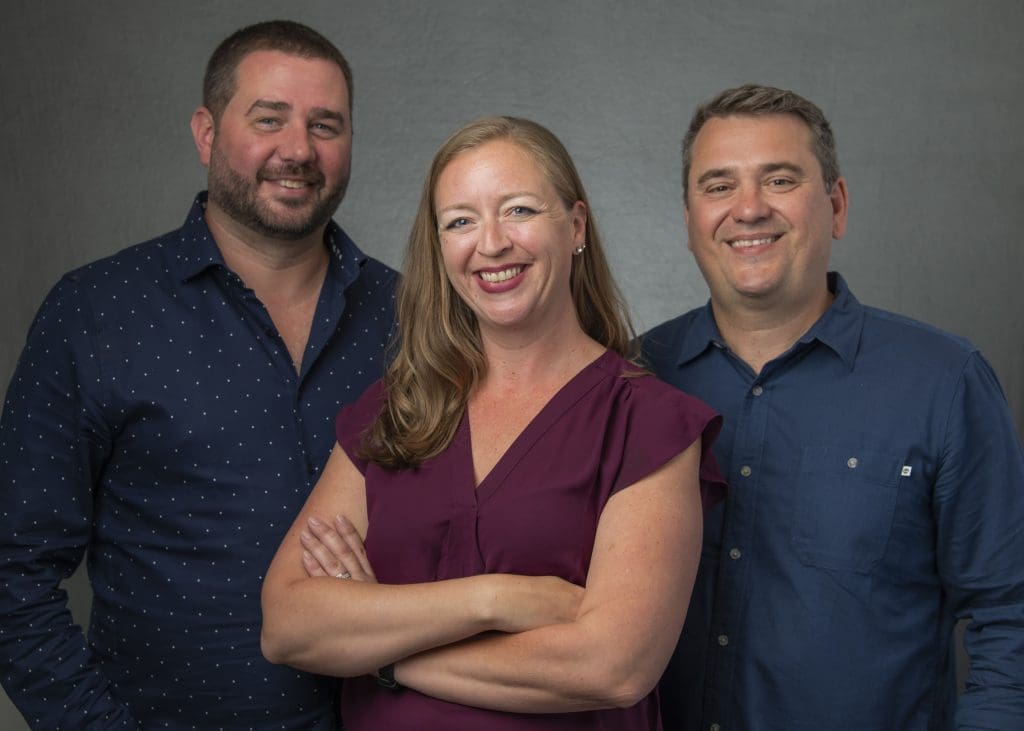 Building Strong Relationships
One of Lyndsey's many strengths lies in her exceptional people skills. Over the years, she has forged strong relationships with our team, partners, and our clients. Her genuine care for people and her ability to connect on a personal level create an environment where everyone feels valued and inspired.
Taylor and I are incredibly grateful to have Lyndsey as our CEO. Her remarkable leadership, combined with her deep understanding of our industry, makes her the perfect person to guide Digital Third Coast into the future.
With this transition comes a significant change for both Taylor and me. The driving force behind this decision is to leverage our combined strengths to propel our leadership team and organization forward. As a result, Taylor will assume the position of Chief Financial Officer, where he will maintain oversight of all aspects pertaining to the agency's financial planning and forecasting. Meanwhile, I will take on the role of Chief Marketing and Product Officer, empowering me to lead the marketing team and drive continuous enhancements to our services. Additionally, we are excited to welcome Nathan Pabich as the Executive Director of Paid Media, joining our trio at the forefront of our endeavors.
Lyndsey, we couldn't be prouder to have you as our CEO. Your journey with Digital Third Coast has been awe-inspiring, and we're beyond excited to see where you'll lead us in the coming years. Together, we'll continue to achieve greatness and bring our agency to new heights.
Please join us in congratulating Lyndsey on this well-deserved promotion. We're blessed to have her as a key player in shaping the future of Digital Third Coast.
With heartfelt appreciation,
George Zlatin
Chief Marketing and Product Officer, Digital Third Coast
Taylor Cimala
Chief Financial Officer, Digital Third Coast