Sometimes in the digital marketing space, we have setbacks. Whether it's Matt Cutts and Google algorithm updates or problems with new on-site optimizations, there is always something new to adapt to or learn. It can be easy to get down on yourself and think the world is out to get you, but the truth is our industry is maturing and becoming more solid as a whole. There are a lot of things we can be thankful for, such as new tools that make our lives easier and more efficient, as well as a culture shift that puts online marketers on the front lines to make the internet a better place. Here are a few digital marketing trends that the DTC team is thankful for.
Tate H, Link Building Specialist
BuzzStream is a new service we've adopted and it has really helped us take a step forward with our outreach organization. It allows us to organize contacts by project and also have an in-depth contact history so we don't have to search through outlook to find specific email chains. They have shown that they are continually growing, pushing out new features on a regular basis, and have a great customer service team as well. Buzzsumo is a great service that just came out of beta testing. It has many great features to find what topics are popular online in a given niche, and can even help you find influencers in those niches to build relationships with. With the pro account, you can set up alerts for certain keywords to see when new content pieces come out that are associated with that keyword. Content marketing is becoming a favorite of internet marketers because it really gets audiences involved in a brand and can really increase traffic to a site, which means more conversions and ROI for a customer. The importance of having quality authoritative content on your site is at an all-time high. This content not only helps people find answers to their questions but is often very shareable as well.
Matt Z, Link Building Specialist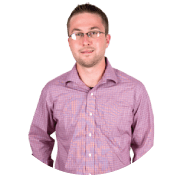 Bannanatag is one of the digital marketing changes I'm very thankful for this year. Bananantag is a paid service that allows you to add a tag to your outgoing emails and lets you track whether or not the email was viewed or if any links in the body of your email were opened. This is great for anyone doing outreach for content promotion and creation. This makes it very easy to follow up with people who have opened but not responded to your email. It also allows you to tweak your outreach emails if your emails are not getting opened. You can learn a lot from the data that you receive from Bananatag. This is a must-have for anyone doing digital outreach.
Adam B, SEO/PR Account Manager
During the spring of this year, Google changed the way they display organic search results. While most of us just noticed a different layout and font style for Google, SEOs noticed an even bigger change: titles and meta descriptions were being truncated. Most of the SEO optimized titles that we wrote for our clients were now being truncated, removing a keyword or the brand name and replacing it with "…". Title tags in the past used to be between 60-70 characters, and we aimed to write keyword rich title tags that were around 65 characters so that a user could read our entire title tag. With the update from Google, title tags now have to be between 50-60 characters, and we now aim to have title tags that are around 55 characters. In addition to titles being truncated, meta descriptions were also being truncated. While we used to have around 150-155 characters before truncation, we now only have between 130-140 characters to work with. Although a meta description doesn't provide any SEO value, they can help improve click through rate, which meant that we had to alter some of the meta descriptions for our clients so that they could get their entire pitch across. As with any change Google makes, this provided a new opportunity for SEOs. We had to get creative with our title tags and meta descriptions to find a way to get our message across in even fewer words and characters. Some of the titles we wrote were even better than the longer ones. Those that didn't edit their titles and meta descriptions risk having a lower click through rate, which rewards those who took the time to fix their meta data so that it was the appropriate length.
Kristen Geil, Digital Content Writer/Blogger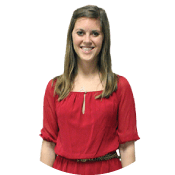 Spoiler alert: I'm not a graphic designer. Until recently, my creative streak was pretty much limited to choosing which obnoxiously-brightly-colored tennis shoes I wanted to run in that day, and I would get a panic attack whenever I had to come up with design ideas for a content project. But then, I discovered Canva. For the uninitiated, Canva is a simple graphic design tool that you can use to create flyers, presentations, social media images, and much more. You can easily get by with their millions of completely free images, backgrounds, fonts, and styles, or you can continue to ball on a budget by paying $1 per image that you use. The interface is so easy that I designed my first image without breaking out into a sweat or having my fingers tremble with anxiety, and I'm pretty sure that my dad could figure it out too. At DTC, I use Canva for images to go along with our blog posts. That way, we get unique, non-Shutterstock images to accompany our content without burdening our graphic designer for every post. Studies show that content with images get more engagement, so using Canva is an easy way to give our blog posts an original upgrade.